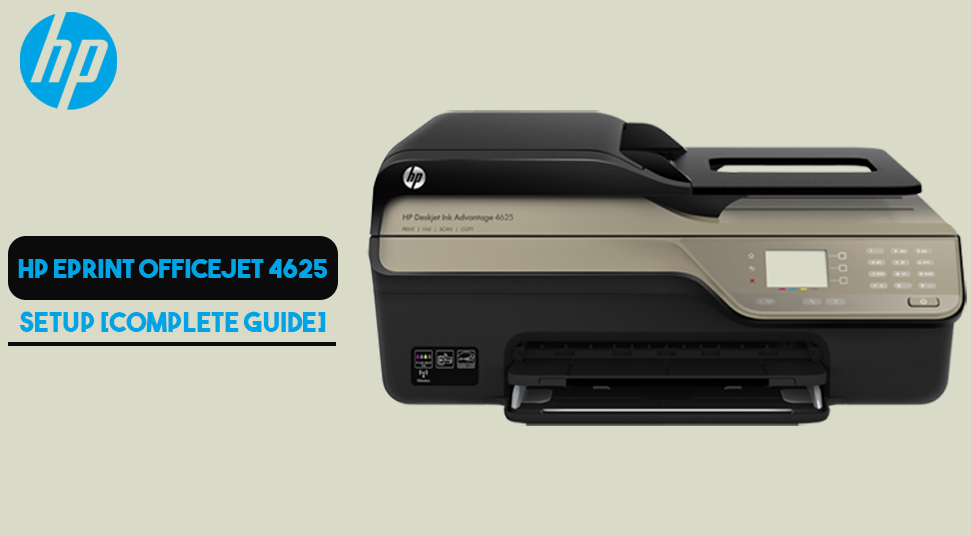 HP Officejet 4625 is an all-in-one inkjet printer. You can connect this printer both wired and wirelessly. You can connect this printer with your Mac devices as this comes with the AirPrint facility. This printer offers various functions such as copy, scan, and fax other than printing. 
This printer comes with the wireless direct option that will help you to connect your printer anytime to anywhere. It also has time-saving features and quick connectivity. This printer has an automatic paper sensor and a 35 sheets automatic document feeder. 
You might not know the HP Eprint Officejet 4625 setup procedure, then you can perform the steps that are mentioned below. 
Hp Eprint Officejet 4625 Setup: Steps to Implement 
If you want to set up the HP Eprint 4625 printer, then perform the following steps. 
First, remove the printer from its packing and then check all the list of items. 

Then, raise the lid of the scanner and remove the ink cartridge access area. 

Now, from the printer's control panel remove the sticker. 

Remove the packing tape from the paper tray door and then push the paper tray until you find it clicks. 

After that, turn the printer on. For that, plug it into a power source and then set the Preferences. 

Now, you should configure the setup completely and for that, go to the Control Panel to double-click on the language option. 

Click on the Set Country or Region by tapping the down arrow. 

After each action, select Yes. 

The paper tray and the tray extender need to pull in order to load the paper. 

Next, push the paper tray forward until you find that it clicks into place and then via the access door load the ink cartridges. 

As the door is raised, you will find that the carriage will move to an accessible position automatically. 

If you want to continue the setup procedure then, make sure that the carriage is ideal and silent. 

Now, carefully remove taps and during that time you should not touch the ink nozzles. 

Open the lid of the ink cartridge slot and then press the cartridge until it placed to its actual position. 

For other ink cartridges, repeat the same procedure and then make sure you closed the lid to secure the cartridges. 

The access door of the print cartridge needs to close and then align the cartridge. 

Now, you will find that the printers will start to print an alignment page.