The Epson printer errors message service Req E527 signifies that its toner carousel housing the toner cartridges is completely obstructed, or simply is not capable to rotate in an accurate manner. As per as Epson Printer support expert guidance, this Epson issue can easily be caused by simply installing a toner cartridge in an incorrect manner.  Well, users surely have easy way to resolve this issue by themselves by properly removing and then reinstalling the toner cartridge. Below blog will describe various ways on how to troubleshoot Epson printer error message "service req e527"?
Steps To fix Epson printer errors message "service Req E527"?
Method1: Check for the toner cartridge of the printer at the front whether it is installed accurately:
Power on the printer at first attempt.
Open the section which is defined as a "Cover A" section.
It is possible that due to the error, the Epson printer toner cartridge may not be fully accessible. If it's not, then you are required to close the "Cover A" section and then continue to the next step carefully
Well, if you see that the toner cartridge is not appearing to be installed accurately, then try to unlock it and then remove it properly.
Just see whether you can remove the toner cartridge easily or not. Make sure that you do not reinstall it to avoid further technical glitches. Close the "Cover A" section, and then wait for a while for the printer to warm up.
Installation of the toner cartridgewhile you are prompted is an essential step to be considered by you, and then close the "Cover A" section. The prompt will automatically read the "Install X TnrCart" section, where you will get to know that the letter 'X' is K which stands for Black, C for Cyan, M for Magenta or Y for Yellow.
Check for the printer has warmed up correctly or not?
At last, in this method try to start with the print out session
Method2: Manually process to remove all the toner cartridges:
Close all the covers, and then carefully power off the printer.
Open the section which is named as "Cover B", and then remove the photoconductor unit which is known as PCU in general.
Turn on the toner carousel by hand to easily line up a toner cartridge with the front of the printer.
Open the section defined as "Cover A".
If you find that the toner cartridge is not in a proper position to remove it well and then close the "Cover A" part.
Repeat all the steps that are defined above.
Remove the toner cartridge next to easily close the "Cover A".
Repetition of all the steps above steps is required until you have carefully removed all four of the toner cartridges.
Reinstallation of the PCU is essential here.
Close all the covers, and simply power on the printer carefully.
Open up the "Cover A" as well as "Cover B" section.
Check thoroughly for any kind of jammed paper, foreign objects or any such damaged parts.
If you are unable to locate an obstruction, then manually remove it. Close all the covers thereafter and restart the printer again.
If any damaged parts are identified, then there is an obstruction for you with context to unable to remove process.
Reinstallation of the toner cartridge is required and then simply test the printer.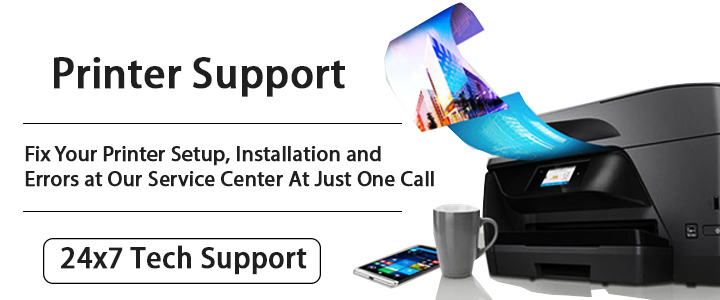 Epson Printer customer support Toll-Free +855-534-1508
For any queries related to Epson printer, you can quickly call us on our Epson Printer support Toll-Free +855-534-1508 section for instant help.Our Epson printer support technicians are always ready to sort out each and every printer related issue with latest solutions offered to its clients. We are a team of fastest printer tech support solution provider for every issues related to all printers such as Software Epson printer Driver installation issues, Driver Upgrade, Change Printer ink, Printer Spooler and Paper Jam issues etc. If users are unable to solve this problem, they are welcome to drop us an e-mail and we promise to get back to them in short time span via our professional printer contact details. So, come and join us for tom experience our exceptional level printer solutions to your unexpected and critical issues.